Celebrating the celluloid
Change your perspective
Study the works of the 1919-born twin sisters, Debalina Mazumder and Manobina Roy, who were not only among the first Indian women to use a camera but were also pioneers in candid photography. The photographs at the exhibition are curated by historians Tapati Guha-Thakurta and Mallika Leuzinger and author Sabeena Gadihoke. From August 12 to 27, 11 am to 7 pm. At India International Centre, New Delhi.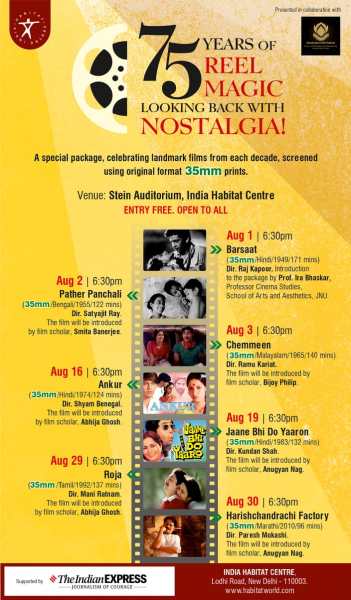 Revisit history